Summer Wedding season is coming up! I have the honor of going to my friend's, since 2 years of age, wedding in Michigan this summer and on the hunt for the perfect dress. Many of my friends have their own weddings to attend, and who doesn't like getting a new dress?! So I am launching the Summer Wedding Dress Search (SWDS) and will be posting on my finds.
Todays post is my first find. I walked into anthropologie and instantly loved it, almost bought it right then.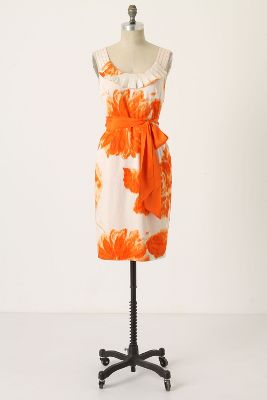 Dress #1- from anthropologie $138. Not the worst price, great fabric, has a color and print that you won't see on everyone wearing, and an ADORABLE back (which always makes a dress stand out). This one might just be my choice.